"From my current place in this 2k trial, at what pace do I need to row to meet my goal time?"
Sculler is an iOS application that answers this question. It assists rowers trying to build up to better 2k time trial results by offering them a simple gauge showing them the optimal pace and their relationship to it.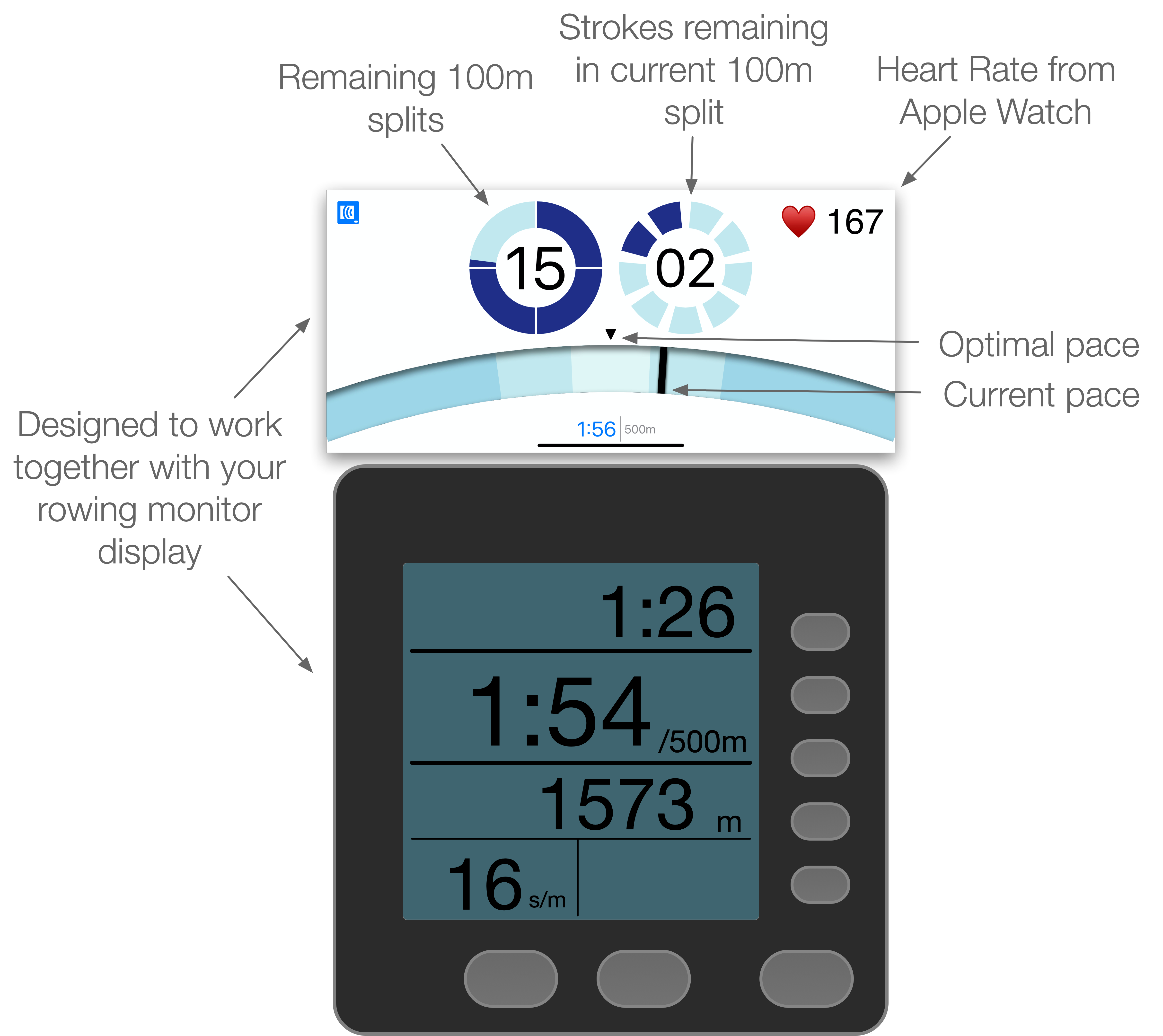 Apple Watch support
Sculler includes a companion Apple Watch app which can save your workout to HealthKit and which can send your heart rate to the main application display.
Privacy Policy
Sculler doesn't collect any data from the user.